Next Sunday's service will be led by Tim and will include Holy Communion.  Come along to the sanctuary or join us for worship online here.
The November edition of Yours is available to read here.
The Shoebox appeal is going ahead and is needed more than ever this year. Link to Hope are continuing their work in Eastern Europe working with this vulnerable community.
Please look at their web site and see the amazing work they do supporting families in these tragic situations. The below leaflet tells you about the items that need to go into the boxes.
We now have the leaflets and you will need one per box. We would be very pleased to receive as many boxes as possible. If you feel unable to complete a box we would be very grateful for donations or money.
We need these as soon as possible but by 28th October at the latest.
Any questions contact Ann or Yvonne (click on their name to start a new email). Please deliver boxes to our homes.
Many thanks.
Ann Coleman and Yvonne North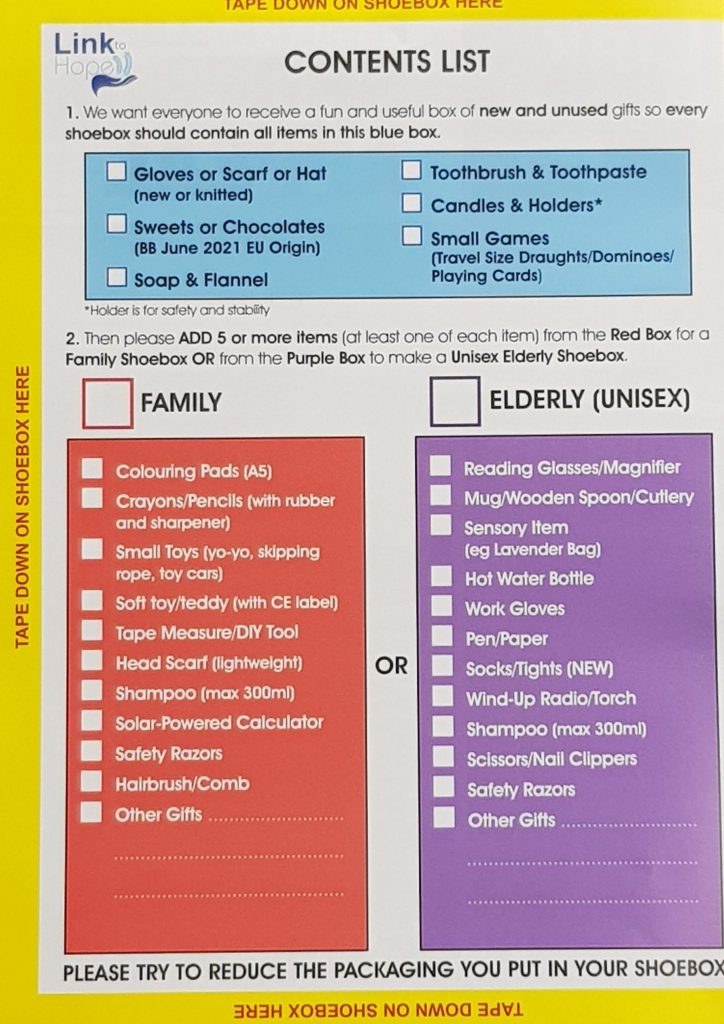 Read  the October edition of  Yours magazine here.