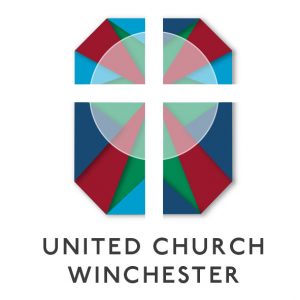 So what are you expecting?
Where is God in this mess of hungry, thirsty, dry, futureless, hopelessness?  Because if he is only a sweet, smiling, baby, meek and mild then we have got problems.  If the messengers of God are only beautiful winged choirs singing melodically and saying things like, "Hark!" then who is going to speak the word of God to our generation?
Jesus talking to the crowd about John the Baptist  asks them, "So what were you expecting?  What did you go out into the wilderness to see?  A  reed shaken by the wind?  What then did you go out to see?  A man dressed in soft clothing?  Behold, those who wear soft clothing are in kings' houses.  What then did you go out to see?  A  prophet?  Yes, I tell you, and more than a prophet."
What did they expect of John?  "a man dressed in soft clothing, parading in the corridors of power"? of course not.  One who would speak truth to power, one who understood the world, one who knew the people?  One who would work for justice and for peace?
When John the Baptist hears what Jesus is doing, he sends his disciples to ask him, "Are you the Messiah, or should we be waiting for someone else?"  From his prison cell John, Jesus' friend and mentor, asks a stark, pointed question, "Are you the one, the Messiah?"
Now listen as Jesus tells John what he is doing, (He quotes from Isaiah), "The blind receive sight, the lame walk, those who have leprosy are cured, the deaf hear, the dead are raised, and the good news is being preached to the poor."
The thing is that, that list doesn't really sound like what we were hoping for, for Christmas, perhaps it isn't even what we were hoping for from Jesus.
Is that what we want?  …or are we doing this religious thing for personal health and protection, for a guaranteed space in the right after life package?
If we find what Jesus talks about under our tree come Christmas morning are we going to be delighted, or are we going to be standing in the queue trying to return it, "We got 'Peace on earth', but we'd really like to swap it for a big screen TV?"
The central claim of Christmas is that God is tangible, real, and understandable.  Our faith centres on the practical, historical, claim that God makes a difference in this world. This is a message that we need to hear, and that we need to take to the world.
"God wants to make a real and practical difference in your world and in your life." .
If your heart is fearful, if you get shaky knees and are uncertain, this is God's word: "Be strong, be patient.  I can make a difference.  I will make a difference."  The scriptures tell us repeatedly that God specializes in transformation.
As we anticipate Christmas during the season of Advent, we are hopeful, longing, and realistic of the great need our world has for a touch from heaven, an impartation of the values and life of God.
"Are you the one?" is a strange question for John to be asking.  John the Baptist came on the scene saying, "Repent, for the Kingdom of heaven has come near!" and Jesus began his public ministry with identical words, "Repent, for the Kingdom of heaven has come near!" and yet is seems they had very different ideas about what the Messiah would be like.  John expected a fire-brimstone-and-judgment Messiah with his axe laying into the roots of unproductive trees.  He expected a tough right-wing Messiah – tough on crime, corruption, and especially tough on getting rid of the Romans.  John described the Messiah as 'fire'.
Now he looks at Jesus' ministry and asks, 'Where's the fire?'
John, the fiery, positive prophet, has turned into a doubter. "Considering what you are doing," he says, "are you really he, or should we go looking for some other Messiah?"
John had heard that Jesus was doing all the touchy, feely, left-wing, feeding, healing, bleeding hearts stuff that he felt wouldn't change anything.  The difference between his expectations and the reality are so great that he asks, "Was I wrong?  Are you, in fact, the one who is to come?  Should we be looking for someone closer to what we had in mind?"  John needed a new idea of what messiahship was all about!
Jesus, the Messiah, prioritised people and relationships, not just that, but the healing of people and relationships.  Jesus' mission consisted of changing lives and changing people, about newness, joy, and hope, about transformation.  Yet all these things, not for their own sake, but for the healing of society and the transformation of the world – that 'thy kingdom might come on earth, as it is in heaven.'   Good relationships, love, healing, mercy and grace are not just sweet, childish, Christmas emotions – they are the power of God for the transformation of the world.
Christmas (Emmanuel) is about God's presence with us, changing this world.  In Christmas's spirit of joy, its promise, and its hope we find God's presence.  The spirit of Christ transforms the desert into a garden, the lost into the found, the hopeless into the expectant, the disconsolate into the comforted, and the lame into dancers.
The Christmas story is filled with angels – messengers of God – showing and telling the transformation and the good news, announcing the joy of that new creation.
Who will carry the message of God to the world this Christmas?  Sometimes it only takes a moment, a quick word, an unexpected kindness, a hand helping the helpless, a little food, a glimmer of hope, a chance, a gift, a meal…
"Are you the one?"
…John asks Jesus. And Jesus replies, "See for yourself.  See what happens when I'm around.  People who can't see the hurt around them get their eyes opened – the blind receive sight.  People who can't hear – learn to listen.  Good news is preached to the poor, (not fire and judgment, but loving kindness).
Wherever the things of Jesus are around, Immanuel, that is Christmas.
Wherever we make Jesus' gracious love real, Immanuel, that is Christmas.
We are the messengers of God's love.
We are the Body of Christ, called to live and embody God's presence in this world.  We are called to embody the evidence that God cares (and if we are honest we admit that sometimes we are more inclined to do that this time of the year, even if the need is just as real all through the year).
…and among all the Christmas questions: "what to get, where to go, what to do, should we send a card?", let me add the most important of all, "Will you be the sign that God's love is present, will you be a message of Christ's presence?"
John asked Jesus, "Are you the one?"
Jesus replied: "Look at the difference my presence makes."
The world still looks to us, watches and wonders, "Is Jesus the one?"
From a sermon by Adrian Roux at United Church on 16th December 9 am service